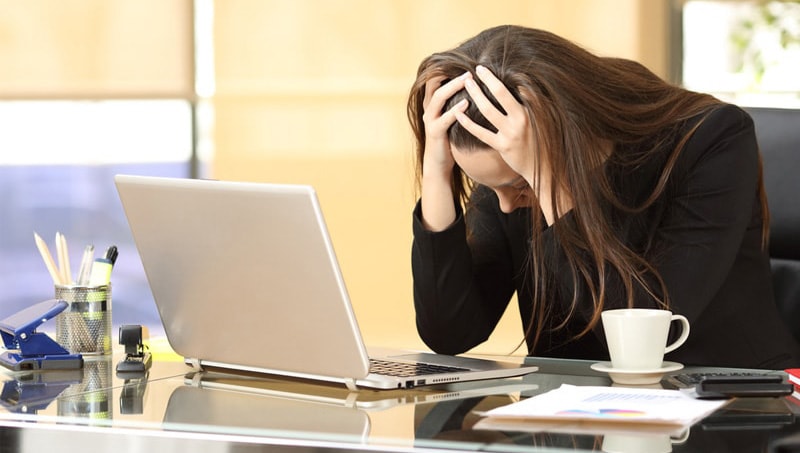 COMPLETING THE WELLNESS PICTURE
Employee wellness has gone far beyond recipes for kale smoothies and reimbursements for spin classes.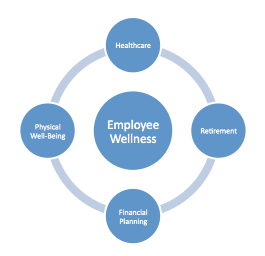 To be clear, we're not discounting the importance of diet and exercise, but multiple studies continue to show the alarming impact financial stress has on an employee's well-being.
The findings point to a direct link between financial anxiety and increased absenteeism, lower productivity and even physical ailments.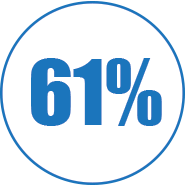 of workers are moderately to severely stressed about their finances (State Street Global Advisors)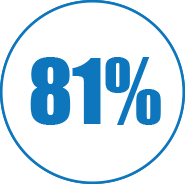 of workers feel financial strain hurt productivity (Consumer Financial Protection Bureau)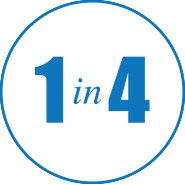 say personal financial problems have become a distraction at work (PriceWaterhouseCoopers)
of HR professionals reported they had employees miss work because of a financial situation (SHRM)
In response, large employers, often workplace benefit trendsetters, are increasingly providing access to more encompassing financial wellness programs. In 2015, 69% of large employers surveyed by Bank of America/Merrill Lynch have or plan to have a financial wellness strategy in place within two years. In 2013, the number was 47%.
These programs are aimed at assisting employees with a number of their financial concerns, ranging from day-to-day budgeting, debt management and spending habits, to retirement, social security strategies and estate planning. A recent AON Hewitt report showed similar findings: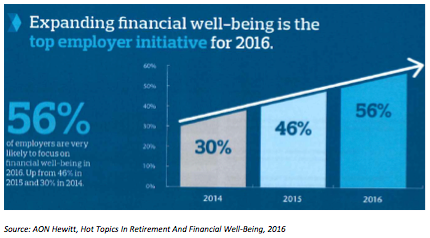 Most workers understand the need to save for retirement, but may be struggling with month-to-month expenses and need help with general saving and spending habits. Some may have more intricate concerns over planning for college, the appropriate amount of insurance coverage, tax strategies, or outside investments. Retirement experts (rightfully) point to the need to achieve a sufficient level of income replacement of 70-80% for the duration of one's retirement. However, if there are employees stressed about next month's rent or worried about tuition payments, chances are that saving for retirement isn't prioritized, or the message simply isn't getting through. Helping employees get their arms around their financial picture will likely produce better decisions, less anxiety over money, and a more productive, engaged employee.
---
Health and Wealth
Any comprehensive, financial wellness strategy must also include healthcare. Since businesses have been forced to shift more of the costs to employees, healthcare expenses are a significant contributor to workers' financial stress. As shown below, employee contributions to health insurance premiums have risen 83% since 2005.
Average Annual Health Insurance Premiums and Worker Contributions for Family Coverage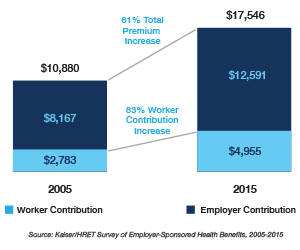 Adding to this, wages have been relatively flat. From Kaiser's analysis, since 2010, deductibles are up 67%, premiums 24% and worker earnings just 10%. High deductible health plans (HDHP) continue to rise as well: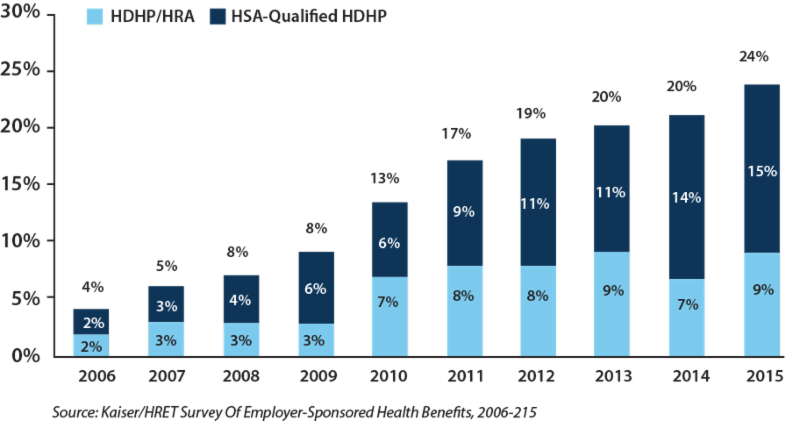 ---
Worlds Colliding and HSAs
Financial, healthcare and retirement planning continue to overlap. This convergence is no more evident than with Health Savings Accounts (HSAs). HSAs allow employees to put away money pre-tax, have it grow tax-free, AND withdraw it tax-free as long it's being used for medical expenses. Also, any unused funds roll over year to year and stay invested. There is no "use it or lose it" restriction. HSAs are compatible with high-deductible plans and can be used in a couple different ways:
(1) as a way to pay for immediate healthcare costs as they occur, or
(2) if you are able pay these costs without tapping into the account, then the HSA becomes a powerful way to save TAX FREE for longer-term health care needs, especially in retirement.
Fidelity and Empower both conducted studies that project anticipated health care costs for retirees. For a 65-year old couple, the Fidelity study estimated out-of-pocket costs of $245,000. Empower's white paper determined a single, healthy, 65-year old male would need $144,000. Numbers like these are a big part of the reason why folks choose not to retire, namely, so they can continue to participate in workplace healthcare coverage. For businesses, employing aging workers unable to retire leads to additional concerns, which have been written about previously.
---
All Together Now…
Initiatives that align health, retirement and financial wellness can help to reduce employee anxiety over money, prioritize benefit dollars, and increase productivity. Some providers have developed "benefit portals" that will allow employees to holistically view their set of benefits. This is helpful, but likely will lead to better, more thoughtful questions from participants. Also, online financial planning models are abundant and portray to produce customized strategies. Employees and employers are more familiar and more comfortable with utilizing technology to support and guide workplace benefit programs. Technology is a valuable tool, to be sure, but not a standalone solution. Most people are…well, people, and trust in and value relationships with experienced, unbiased advisors. Money, health, retirement are all personal matters, and it's hard to have a meaningful, face-to-face conversation with an algorithm.
HR leaders face numerous challenges, including how to optimize workplace benefits, best educate and communicate to employees, improve morale and control costs. Determining if the current set of benefit offerings and wellness programs are helping to solve these challenges is essential.
---
If you feel your organization would gain from an independent retirement plan or health plan review, or potentially has a need for any of Summit's range of services or perspectives across employee benefits, retirement plans, or financial planning please feel free to contact:
Sean Curtin
781-761-1648
scurtin@summitfinancialcorp.com
and be connected to the appropriate Summit advisor.
THANK YOU