Add Anthem, Insperity and Oracle to the list of defendants in class action suits filed on behalf of 401(k) participants.
Consistent with other class actions, these most recent suits cite unreasonable fees and a lack of due diligence on the part of the plan sponsor to monitor total plan costs, thus causing a breach of their fiduciary duty.
---
Regarding the Anthem case, what is striking is that the investment fees in question pertained to Vanguard funds. Vanguard is a renowned manager of index funds characterized by low fees. Even still, the sponsor is being accused of not having a process in place to routinely review and benchmark fund expenses. Had there been such a process, the complaint contends, participants would have had access to an even lower cost share class much earlier.
The complaint is similar in the Oracle case, citing that the plan sponsor had not benchmarked or undergone a competitive bid process for record keeping services in more than 25 years. Had they done so, the filing argues, participants would have experienced significantly lower costs.
This recent BenefitsPro article points out that there were 6,925 suits filed under ERISA regulations in 2015. The top 10 settlements accounted for over $926 million. ERISA rules and regulations continue to be strongly enforced. The bottom line for plan sponsors: Know the all-in costs of your firm's retirement plan, know who is getting paid and for what services, and be able to determine if these amounts are reasonable.
---
Fiduciary Rule Watching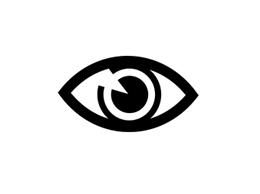 There is a heightened sense of anticipation for the final version of the Dept. Of Labor's "Conflict Of Interest Rule". Reports indicate that the final version has been sent to the White House and then it's on to the Office of Management and Budget. From there, a 60-day review process by Congress. Lawmakers could vote against the measure, but the President would assuredly veto, thus all but ensuring its passage.
As written before, there is an enormous burden placed on plan sponsors to oversee their company's retirement plan and there are understandable reactions like:
"I need to worry about running the business. I can't be responsible for an employee's decision on whether or not to save for retirement."
"We hire, train and compensate… now we have to make sure employees are prepared for retirement, and if we miss something, we could be liable?"
The short answer is YES… which is why the majority of plans hire an advisor… which is why the DOL wants to strengthen the standard of care required of these advisors, elevating them to fiduciary status and compelling them to act in the best interest of the plan.
---
What Else Is On The DOL's Radar?
Revenue sharing and fee "levelization". A recent Plan Adviser article cited Summit's white paper on this topic:
"The amount of revenue sharing varies from fund to fund. Some funds make no revenue sharing payments at all, while others make significant payments. Depending on a participant's investment mix, he or she can be shouldering a disproportionate amount of the administrative costs for plan services, which are equally available and accessed by all participants."
For plan sponsors, the crucial points are these: Know if revenue sharing is occurring, what the amounts are, if these amounts are reasonable, and how these amounts are being allocated across participant accounts. The failure to properly be aware of and disclose revenue sharing is a key piece of the Oracle lawsuit mentioned above. This failure, the complaint argues, "made it impossible for participants, the Department of Labor or the public to know the amount of fees being paid. Thus, the defendants concealed their breaches (of fiduciary duty) from participants."
---
If you feel your organization would gain from an independent retirement plan review and fee benchmark report, or potentially has a need for any of Summit's range of services across employee benefits, retirement plans, wealth management, and/or tax preparation, please feel free to contact:
Sean Curtin
at
781-761-1648
 or email  
 scurtin@summitfinancialcorp.com
THANK YOU