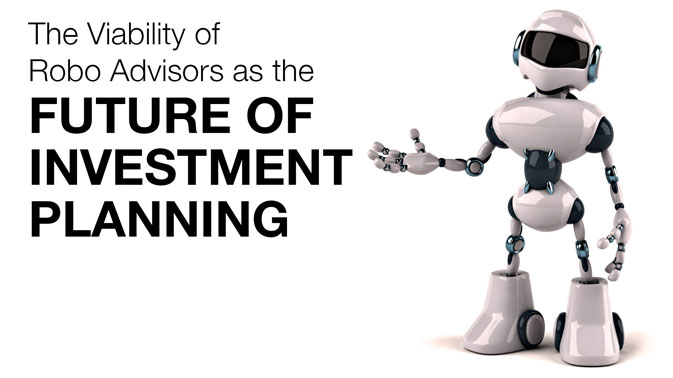 In today's economy, technology is the catalyst for driving change and disruption in the customer journey; and the financial planning industry is no different.  New technology, in the form of "robo advisors", has emerged with the promise of providing inexpensive financial advice to the average consumer.
The premise is simple: busy people don't have time to meet one-on-one with personal advisors and for a small fee, a computer can handle the planning for them.
Seems simple enough, right? Not always.
The recent proliferation of robo advisors should be met with caution. While building a well-rounded investment plan may seem as simple as having a robo advisor select a few index funds for your portfolio, it is crucial to take a personalized approach when designing a plan for your financial future. With global financial markets experiencing steady growth over the past few years and more individuals returning to investing as a way to plan for retirement and college spending, now is an important time to acknowledge the realities of using a robo advisor to manage your money.
Understanding Robo Advisors 
What exactly are robo advisors? In the simplest form, they are a web-based advice business offering automated investment tools with little to no human interaction, so even referring to them as an "advisor" is probably a misnomer.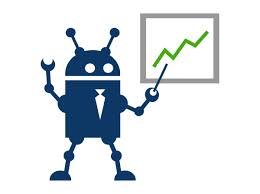 Robo advisors traditionally use cookie-cutter algorithms to appropriate your hard-earned money into investment funds that are chosen based on your responses to a basic questionnaire. In addition, most robo advisors have been known to focus their trading on popular or trendy funds that track against the top indexes. Diversification is often limited, and there is little to no attempt to make sophisticated attempts to adjust to the market.
But the true bottom line when it comes to robo advisors is their inability to work with customers one-on-one. They don't have the ability to get involved in more personal aspects of wealth management, dealing with questions like: should you help your kids now, or leave them an inheritance?  Is there a happy medium?  What if some of your family members are better with money than others?  What if you and your partner have different comfort levels with market risk?
They may also lack the capacity to provide advice on taxes, insurance or estate planning, not to mention budgeting and cash flow management – all critical components of a truly comprehensive financial plan. They may offer you rates at a fraction of the cost of a dedicated advisor – but at what point does the lack of personal touch affect your long-term success?
Deserving a Dedicated Partner 
Investing is a very personal experience which relies on more than simply allocating funds across a variety of asset classes. The normal ups and downs of the market require investors to seek stable advice catered to their particular situation and needs. The investor/advisor relationship requires a critical balance of emotional support and practical thinking.
The core component of any financial planner's job is to be available to their clients to walk the thin line between being a support system and the purveyor of counsel on how to approach financial decision-making so they gain a competitive advantage.
If a millennial is just starting out and wants to put some money to work in a Roth IRA, a robo advisor may be a great, low-cost way to get started.  They can also serve an important role to those with small nest eggs who have simplified tax circumstances or limited retirement options.
If you're looking for some quick portfolio allocation ideas, a robo advisor may add some value.  If you need intermediate or long-range financial planning, you will most likely be better served by an advisor who has earned the distinction and has knowledge beyond the investment selection process, preferably a CERTIFIED FINANCIAL PLANNER™ practitioner.
If you have any questions or concerns, please feel free to contact Trish Gildea, CFP™ at 781-761-1621 or tgildea@summitfinanicalcorp.com.